The Ship Model Society of New Jersey
What's New!!
33rd annual Northeast Joint Clubs
Ship Model Conference and Show
April 25, 2015
Download and return the registration ...the earlier you register the cheaper it is!!!!!
Registration form Flyer with info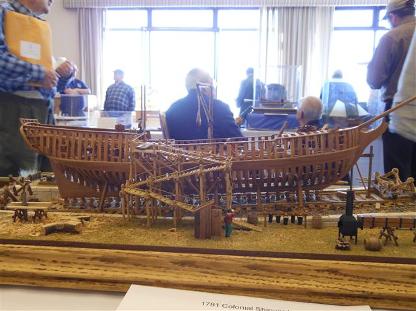 30th Anniversary Brunch at Bahr's
A great time was had by all. It was so great to see all of Henry's models displayed. Click on the pictures below if you missed it!!!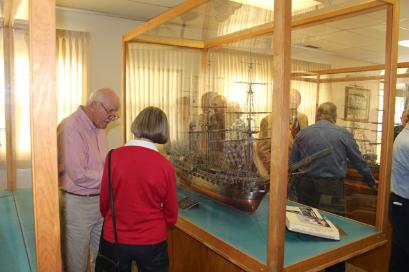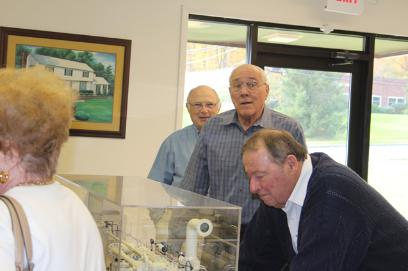 Plant and Model Collection Tour at Ollie Erickson's Factory
Thank you Ollie for the wonderful tour and lunch Saturday, October 20, 2012 at Unique Systems in Cedar Knolls. In addition to seeing Ollie's new factory we saw his fantastic models as well.
to view a PDF file of photos from the visit. It was a great time for everyone.

SMSNJ Members attend the Admiralty Models Echo Cross Section Workshop
The fall workshop was held October 12-14, 2012, in Baltimore, MD. Entitled "The Fully Framed Cross-section" this workshop guided the participants through the process of building a cross section model from scratch. We started with the building board and progressed through the framing and raising of two complete frames in the upright position. Plans were provided for those wishing to finish the construction at home. Materials were also provided, including boxwood, for the framing. The Saturday evening banquet was followed by a presentation from guest speaker Don Preul, Curator of the Rogers Collection at the United States Naval Academy Museum. Due to the interest in this workshop it will likely be repeated in the Spring of 2013.
For those interested....visit the Admiralty Models website
Part of the homework for the framing seminar being given by Greg Herbert and David Antscherl was to assemble the keel, false keel and rising wood in preparation for mounting the frames. In the actual ship, tarred felt was placed between the wooden members to seal the end grain and prevent rot. Tom Ruggiero is using glue mixed with graphite to re-create the appearance of the prototype.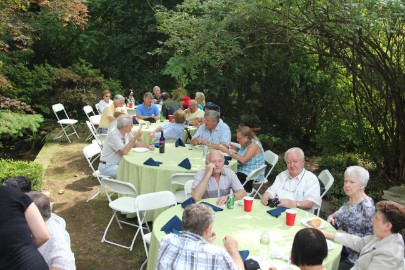 September 10th
30th Anniversary Picnic
Photos from our 30th anniversary picnic.
A great time was had by all. Good food, good drink, and great company. Thank you Tom for the warm hospitality, and sprawling setting.

Download the new Shipmodel display form....
This is the model display form the club will use when having a show at a local library. It will have all of the info about the ship you built like historical info and building details. The file is a Mocrosoft word file. After you fill it out, you should email it to Steve Maggipinto .