Fair American by Ken Whitehead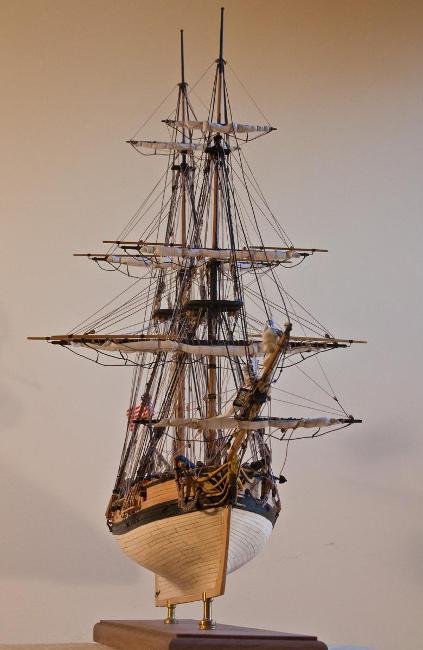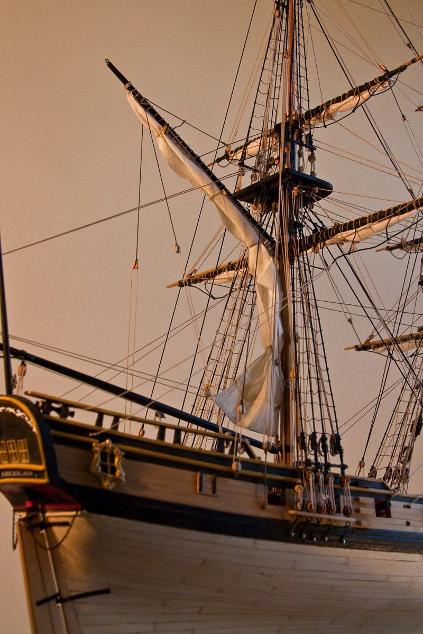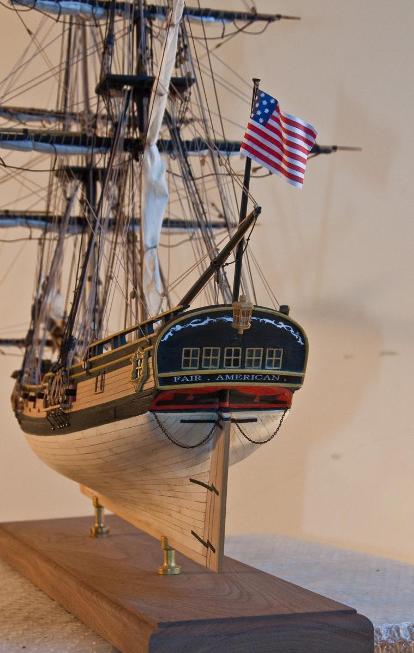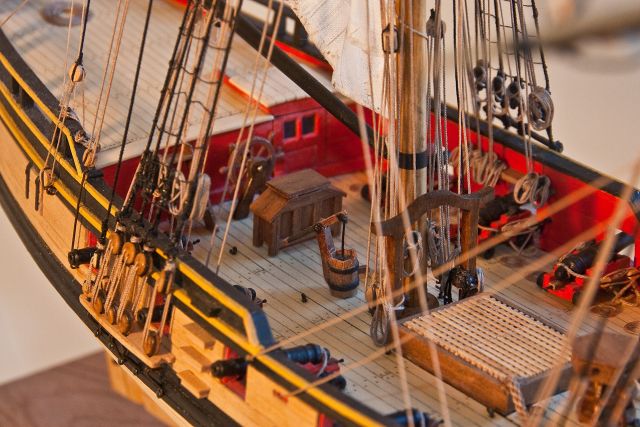 The Fair American
is a 1/4" scale reproduction of a model built over 200 years ago, now on exhibit at the U.S. Naval Academy Museum at Annapolis, MD. She is said to represent the 14-gun privateer
Fair American
sailing out of Charleston in 1778.
The Revolutionary War brig
Fair American
is based on Model No. 60 in the Henry Huddleston Rogers ship model collection at the U.S. Naval Academy Museum, Annapolis, Maryland. The model's origin is uncertain: one claim asserts that the model was made by the British Admiralty after the vessel's capture to study her fine hull form and enormous rig; another faction has argued that the model was made in America and subsequently used as a guide for a painting of a naval engagement involving the original brig. All that is certain is that the model was in English hands prior to its acquisition by Colonel Rogers and one can only wonder how the model got there if it had been made in America during the turbulent post-Revolutionary period, and by whom, assuming time, money, and talent were available for such an involved undertaking.