The Ship Model Society of New Jersey
We encourage you to browse our Web site and if you live in the NY/NJ area or are visiting from out of town, please feel free to come to a meeting.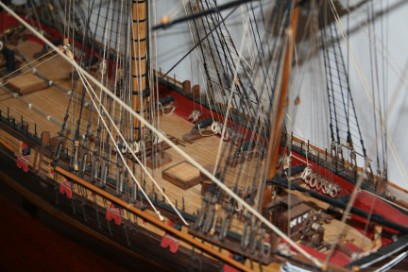 The Pinnace Club Project
Several members of our group have begun building a model kit of an English Pinnace based from the Model Shipways kit.
This is an advanced kit although its very small. We have 20 members in this group who meet once a month to talk about techniques and discuss their experiences.
Photos will be made available of the intense group sessions very soon!!
The Ship Model Society of New Jersey, with more than 80 members, is the only association in the Garden State dedicated to historically accurate, scale ship modeling.
Our members include both professional and non-professional builders, naval artists, authors, and maritime historians. Our interests cover the entire spectrum of maritime subjects, from Viking longboats to nuclear submarines. The club members primarily build static display, but also some radio control steam, electric and sail.